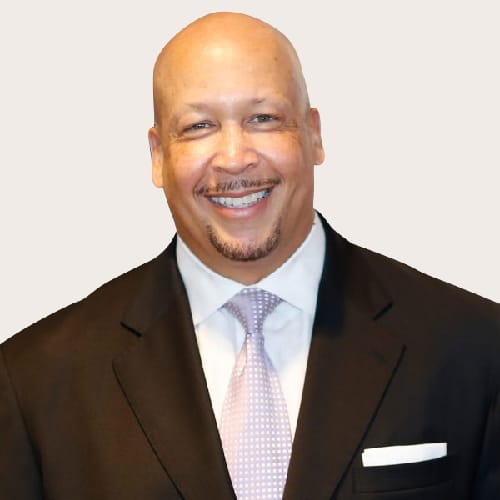 Jerome "Hutch" Hutchinson, Jr. is the founder and chief servant officer of the ICABA® World Network, a technology, and marketing company. The ICABA World Network is the world's leading online ecosystem dedicated to assisting Black professionals and entrepreneurs in achieving their career, business, and life aspirations.
Mr. Hutchinson is also the Chief Visionary Officer of Black Professionals Month (BPM), an unprecedented annual initiative celebrating Black professional excellence worldwide throughout October. BPM convenes Black professionals to build strong collaborations, enhance leadership, and wealth creation.
Mr. Hutchinson has been active in the South Florida community serving on numerous boards. Currently, he serves on the board of directors for Big Brothers & Big Sisters of Broward County and the Alan B. Levan NSU Broward Center of Innovation. Hutchinson also mentors and coaches many Black professionals and entrepreneurs.  He is a formal advisor to several companies including MI Group, Inc and Sociallybuzz, Inc.
Past board affiliations include the Broward Alliance, BB&T Bank Advisory Board (Broward County), Nova Southeastern University Ambassadors Board, the Broward Workforce Development Board, Board Chairman, Broward Health Foundation, and the Broward Alliance Governor's Council. He is an alumnus of the 2008-09 Leadership Broward Class XXVII.
He has received numerous awards for his business and civic leadership; in 2015, the Collective Empowerment Group presented him the "Grand Champion" award, and the TJ Reddick Bar Association presented him their "Business Leadership" award. In 2016,
In 2017, Mr. Hutchinson received the Vanguard Award for business advocacy and support from the Mosaic Group.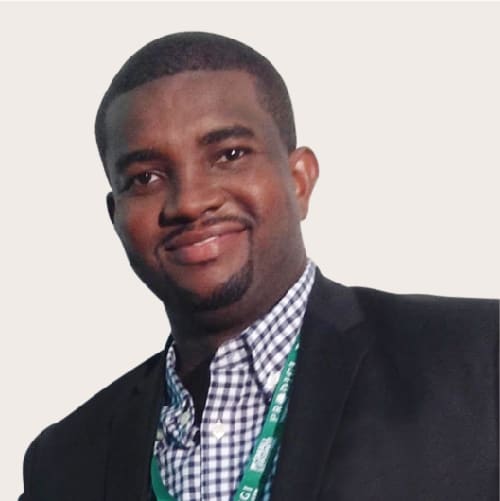 Ricardo Berrís is a Serial Entrepreneur, Investor, Speaker and Coach. He is the founder and CEO of the MI Group of Companies which include MI Group USA, MI Group Colombia, MI Group Bahamas, and MI Group Jamaica which provides digital marketing and software development solutions for non-technical businesses throughout the Caribbean, North, Central and South America.
The company is particularly interested in businesses looking to grow locally and internationally through digital marketing and software technology solutions.
Through his companies, he has lead successful projects with various organizations worth over $100 billion combined, including but not limited to: Government Departments, Retail Banks (Fidelity, First Caribbean), Hotels (Courtyard Marriott, Warwick, Ocean Clubs), Quick Service Restaurants (McDonald's, Burger King, KFC, Domino's, Marco's, Wendy's), Universities (Florida National University, Nova Southeastern) to name a few.
He's also the founder of the startup Purpusly, a multi-channel platform helping cause-conscious customers find and discover brands that support causes they care about. Purpusly provides an online marketplace, a sample subscription box, a pop-up shop network, and fulfillment centers for impact-driven brands seeking new market entry. He recently co-founded Rolle Away Inc. producer of The Belle Booth, a portable all-in-one workstation for beauticians launching in 2021.
He's a Goldman Sachs 10KSB Alumni, Member of Atlanta Black Chambers and Chair of the Global Opportunities Committee, Woodstock Business Club, a member of the Sir Richard Branson Entrepreneurship Center of the Caribbean, Miramar Pembroke Pines Chamber of Commerce, and ICABA World Network. In January 2021, he became a Certified Volunteer with SCORE; a national organization providing help for small businesses.
He's the author of Who Says You Can't, a motivational book for getting out of your own way into achieving anything you want in life, and host of the podcast MORE that can be found on any podcast channel. The podcast interviews creators and master users of marketing technology tools that can help small businesses to grow.
With now almost 20 years of entrepreneurship and business development experience growing and selling companies. The first company he built and exited was a Boutique Tutoring Math Company. And he owned and operated an international music franchise in The Bahamas that was headquartered in Malta, Italy to prepare stage bands for international competition; one of the bands came third in the world finals among 40 other countries
hosted in Scala, London.
He is a graduate of a business management program run by Omega College in association with St. Thomas University. Certified with Google Analytics and Facebook Blueprint. On his creative side, Ricardo is a musician and enjoy singing, composing music, producing and playing instruments (piano and guitar).
He is also an active member of a worship band. He expresses his musical art through Riccii Anthony which can be found anywhere music is
listened. His most recent tribute "Hats Off To You" was dedicated to the Bizhack Academy's students who demonstrated exceptional courage through the COVID-19 pandemic. Through his experience in the Goldman Sachs 10KSB program, he created a new musical project "It's Your Time" dedicated to those who work hard daily to produce results for those who depend on them.
He enjoys cooking, (loves Moscato), playing golf, traveling, reading and doing life.
His philosophy: "Your choice determines your destiny; therefore, be today what you wish to become tomorrow".
Webmaster & Web Developer