Creative Video and Graphic Design Services
Design and create your company's collateral and videos from concept to reality through our graphic design services.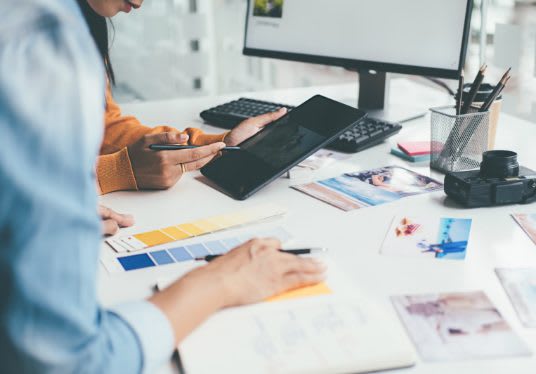 Provide consultation, strategic planning, and direction for managing your company's creative graphic design. Helping you unlock the full potential of your visual assets and drive meaningful engagement.
Facilitate creative graphic design services, including graphics, GIFs and digital videos, Social media graphics & digital marketing ads.
Our graphic design service help you create branding, ads, social media posts, banners, short animations, and video ads
From concept to reality, we are here to help you get your branding off the ground. Contact us today to learn more about our services.
A creative design utilizes digital imagery and animations to represent your products or your brand in a unique way. Your creative design could involve your logo, iconography, font styles, etc. Overall, it will help you make your brand more visible, appealing, and memorable to every customer.
Yes, we do have a creative design portfolio. Over the years, we have designed a large number of graphic advertisements, banners, email marketing content, campaigns, and others. You can access the portfolio by clicking the following link https://graphicmediaunit.com
You could easily google creative design agencies near you; yet, we can assure you that you will get from us the best service in the market. If you're living in Atlanta or Miami, you will be more than welcome to visit our installations; if you live outside of these two cities, we can work with you virtually with an "in-person" like experience you will not regret.
Still have more questions?