2020 is here and it's already set to be a fun amazing year with lots of lessons and results. We have used several marketing technology tools that will continue into the new year and some we are excited to dive deep into. If you are a startup, entrepreneur or small business owner, here are some of the top digital marketing tools to consider using in 2020.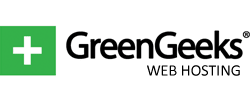 GreenGeeks is a web hosting platform that leads the green hosting space to provide high quality, affordable website hosting. You can host your WordPress powered websites or any other sites. An hosting platform with a positive energy footprint on the environment, they replace 3 times the amount of energy your website will use by wind power credits. Some features include:
Best speed technologies – the latest in speed technology to keep your website running at optimum level.
Stable hosting platform – account isolation with proactive monitoring and daily backups.
Expert 24/7 support – brilliant minds with years of experience available by chat, ticket or phone.
Advance security – your websites are kept secure custom security rules and zero-day vulnerability fixes.
Built-in scalability – easily scale computing resources when you need it
We love GreenGeeks because they are super friendly, knowledgeable and are always willing to help out with any technical issues.

InMotion Hosting is a web hosting platform for fast and secure websites. They provide a hassle-free setup with integration services, 1-click app installer, and free drag and drop website builder for new websites.
InMotion is also amazing. We also host a few properties with them and they have been remarkable with us so far.
WordPress is a Content Management System (CMS) to create and manage websites or build blogs. It features a plugin architecture and template system or themes to make it easy to develop the perfect website. WordPress is both free and priceless at the same time. 35% of the web uses WordPress. Features include:
Customizable designs – build a website or landing page the way you want it. It's that simple.
SEO friendly – Packed with optimization features and gets even better with supported plugins
Powerful media management – remains one of the most robust content management system
More than 54,000 plugins to meet any website's need
Mautic is a fully featured marketing automation platform that enables startups, entrepreneurs and businesses of all sizes to send multiple channel communications at scale. Personalized the experience for leads, emails, campaigns and enjoy the freedom to move quickly and adapt easily. Some of Mautic's features include:
Multi-channel Campaigns – automate your campaigns with an intuitive visual builder and send using emails, text, mobile, and web messages.
Landing Pages – Build and customize individual landing pages with content tailored and styled for your target audience.
Email Marketing – Flexible email templates that enable effective and optimized email delivery.
Website Tracking – Get to know your visitors better through website tracking.
Integrations – APIs to freely connect with all business-critical technology solutions.

SendGrid is an email delivery service that sends more than 60 billion emails per month. Trusted by marketers and developers for time-savings, scalability, and delivery expertise. Some of SendGrid's features include:
Email APIs – Integrate email into apps or website
Email Validation – Protect your sending reputation by validating email addresses before sending to them programmatically.
Dynamic Template Editor – Personalize content with real-time design editing, point-to-click HTML rendering, and conditional testing.
Design and Code Editors – Create emails using HTML code, drag & drop editing, or a mix of both.
A/B Testing & Actionable Insights – Test multiple subject lines and content variations with single send and access analytics reports to learn from engagement and recipient data.

Unbounce is a landing page builder platform that create and optimize dedicated landing pages to promote one focused goal to visitors instead of wandering them off to a full website distraction. Unbounce is packed with some cool features:
Drag and drop elements – customize every part of your landing pages with just a few clicks with no coding skills required.
Choose from over 100 templates – get inspired by the large list of high-converting templates or make your own design from scratch.
Script manager – Apply custom scripts across multiple landing page using the script manager tool
100% mobile responsive – create mobile responsive version on all pages and get great look on any device.
Publish to a custom domain or WordPress – Publish your pages to any custom domain or URL and to any WordPress site with a single click.
Google Analytics is a web analytics service offered by Google that tracks and report website traffic. Get a deeper understanding of your customers from the free tools offered by Google to analyze data for your business in one place. Some of the features include:
Analytics intelligence – get fast answers to questions about your analytics data, uncover insights about how your business is performing.
Reporting – Understand how customers are interacting with your website and apps and easily share those insights with others.
Data Analysis and Visualization – Several ways to access, organize, and visualize your data according to your business.
Facebook Analytics is a web-based tool built on insight from Facebook's 2 billion person community. The tool provides a deeper understanding of where and how people interact with your business across your website, app, Facebook Page and more. Thereafter, its optimization and growth. Some of the main features include:
Funnels – Used to visualize people's progress to conversion through their actions across your Page and website, mobile and desktop and more
Retention – Accurately measure people's retention overtime
Lifetime Value – discover how much different groups of people spend over time and find new ways to increase revenue
Journeys, Segments and Demographics – Get a full view of how people interact with you across platforms, group audience across any number of dimensions, know your audience through age, geography and language.
Pagewiz is to landing pages what Google is to Search. They are more than just a landing page builder but a powerful integrator that reduces overhead for maintenance of the most important part of the funnel. Some of Pagewiz's top features include:
Drag and drop – works great for pro marketers or novice nontechnical business owners. Simple, intuitive drag and drop interface.
Form Builder – create unlimited forms with any field type – from text boxes to radio buttons to drop down menus.
Mobile optimized – Design mobile pages just the way its needed. No restrictions and achieve same look and feel to desktop version.
HTM, CSS & JavaScript – Achieve total flexibility to add widgets using custom codes.
Templates Upload – Import a landing page or template from an existing file elsewhere. Access dozens of templates from worldwide partners.
Hubspot

Hubspot is an inbound marketing, sales and service software with free CRM to manage customers. The marketing component of the software has everything to run successful inbound marketing campaign that grows traffic, converts leads, and shows ROI. The sales software is a full suite of tools to boost productivity, shorten deal cycles, and make the sales process more human. And the final piece, which is the customer service software, makes it easy to connect with customers, help them succeed and turn them into promoters for your business. Features of Hubspot include:
Contact insights, deals and tasks on the CRM component
Lead generation, marketing automation, analytics on the marketing hub
Email tracking, meeting scheduling, and email automation on the sales hub
Tickets, customer feedback and knowledge base on the service hub
Woocommerce is an ecommerce platform built on WordPress. Fully customizable, you can build a store quickly and exactly the way you want. Create the online store you want with powerful features to include:
Countless themes – Designed to work seamlessly with themes you use and love including many popular themes from around the world
Unrestricted customization – Edit any part of your site. From the homepage layout to the buy button.
Built-in Blogging – Publish great content and build a strong brand through the integration with the world's most popular content publishing platform
Product rating and reviews – Show customer feedback directly on the product page.
Unlimited products – Add as many products as you want to sell. Your only restriction is your inventory.
Yoast SEO is the number one SEO plugin for WordPress. They offer a step by step approach for keyword and keyphrase entry to rank pages or posts. Some features you'll find with Yoast SEO include:
Optimize for keywords, keyphrases and synonyms related keywords and all word forms
Internal linking suggestions – helps search engine to understand your site structure
Preview of your page in Google – using snippet editor, you can see your site through the eyes of the Google user
Readability check – increases the chance that people actually read your page
Technical stuff in the background – the red carpet is rolled our for search bots, making it easy to crawl your site and find everything.
Yelp
Yelp connects people with great local businesses. It's a business directory service and crowd-sourced review forum. Yelp is powered by user reviews and recommendations of the best restaurants, dentists, shopping, entertainment and other categories. Some features of Yelp include:
Free listing management
Photo sharing and showcase
Appointment settings
Google My Business
Google My Business provides a free business profile to help drive customer engagement with local customers across Google Search and Maps. Some features include:
Business verification – take control of what people see about your business
Share updates and offers – get customers by sharing what's new
Create a free website – build and publish a website in minutes
Booking button – let your customers book right away and track bookings coming from Google
Shutterstock is a creative marketplace platform offering royalty free stock image, photos, vectors, music and videos with over 300 million images. Some features include:
30 day free trial – get 10 images free to work with for 30 days
Image editor – simple way to edit any image and create designs to your liking
Pixlr Editor is a robust browser photo editor, for all your editing needs. You can have full control over your editing needs including layers and effects.
Google Calendar is a time-management and scheduling calendar app based in the cloud. The app is available across all popular devices.
Outlook Calendar is Microsoft's free calendar and scheduling component of Outlook that is fully integrated with email and contacts within Outlook.
MeisterTask is an online task management tool for teams. You can use MeisterTask to organize and manage projects and tasks. Create and streamline your workflow and get things done together. Here are some features of MeisterTask:
It's easy to use – simple, uncomplicated and requires very little onboarding time
Kanban-style project boards – easily manage tasks while maintaining birds-eye view of your project's progress
It's web-based and mobile – no download or manual updating required. Available for  iOS and Android, and come fully loaded with offline features
Trello is similar to MesiterTask but is more popular and is commonly used for content calendar development. Trello's boards, lists, and cards enable you to organize and prioritize your projects in a fun flexible and rewarding way.
You may or may not need all these tools but we love exploring and are always curious to see what else is out there. We hope that at least one of these digital marketing tools will help you to move closer to achieving your digital marketing goals for the new year. We would love to hear about some of the tools you are using or plan to use in 2020. Feel free to drop us a line or comment below.